Every Goodfit Puzzle features beautiful, original frame-worthy artwork. She'll love putting together the pieces of this stylish piece of puzzle art.
For the puzzle fanatic, this is a great gift that she can make with her roommates and possibly frame in their apartment.
They create puzzles with artists who share in the profits and choose a charity to give back to.
This 1000-piece puzzle features a fun and colorful design that's perfect for décor lovers.
The 1000 pieces of textiles, greenery and found objects come together to create a cozy setting that will comfort you when you're reminiscing about your latest trip.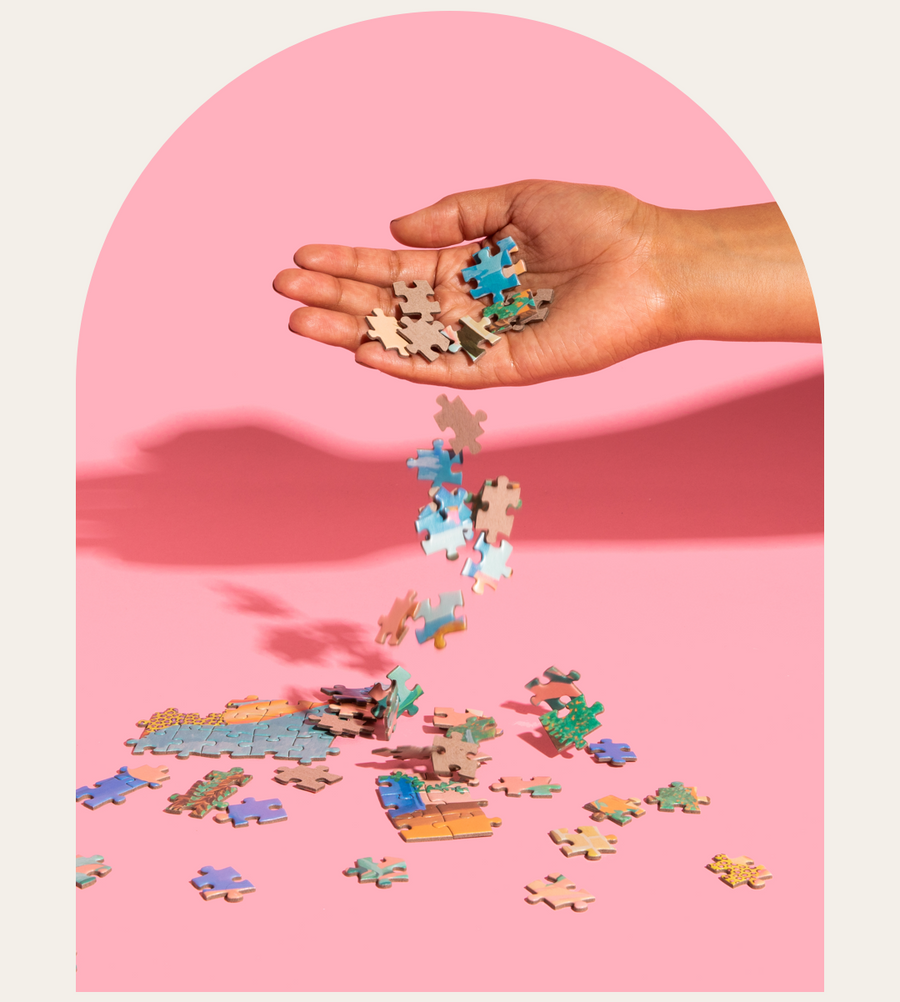 Artwork worth a thousand pieces.
Our collection of jigsaw puzzles showcases exclusive artwork from emerging talent and internationally recognized artists. Whether you're an art collector, a design lover, or a puzzle fanatic, we think we're a good fit.
Shop now
Refresh the jigsaw.
Our puzzles are made from 100% recycled materials, eco-friendly ink, and made in ethical environments.

We celebrate body-positivity and inclusivity, highlight crypto artists and oil painters, and we're in the constant pursuit of unique artwork and puzzle experiences unlike any other brand.

All of our artists share in the profits while retaining ownership of their creations. We also give back a portion of every purchase to a cause or charity they've chosen.
Meet our artists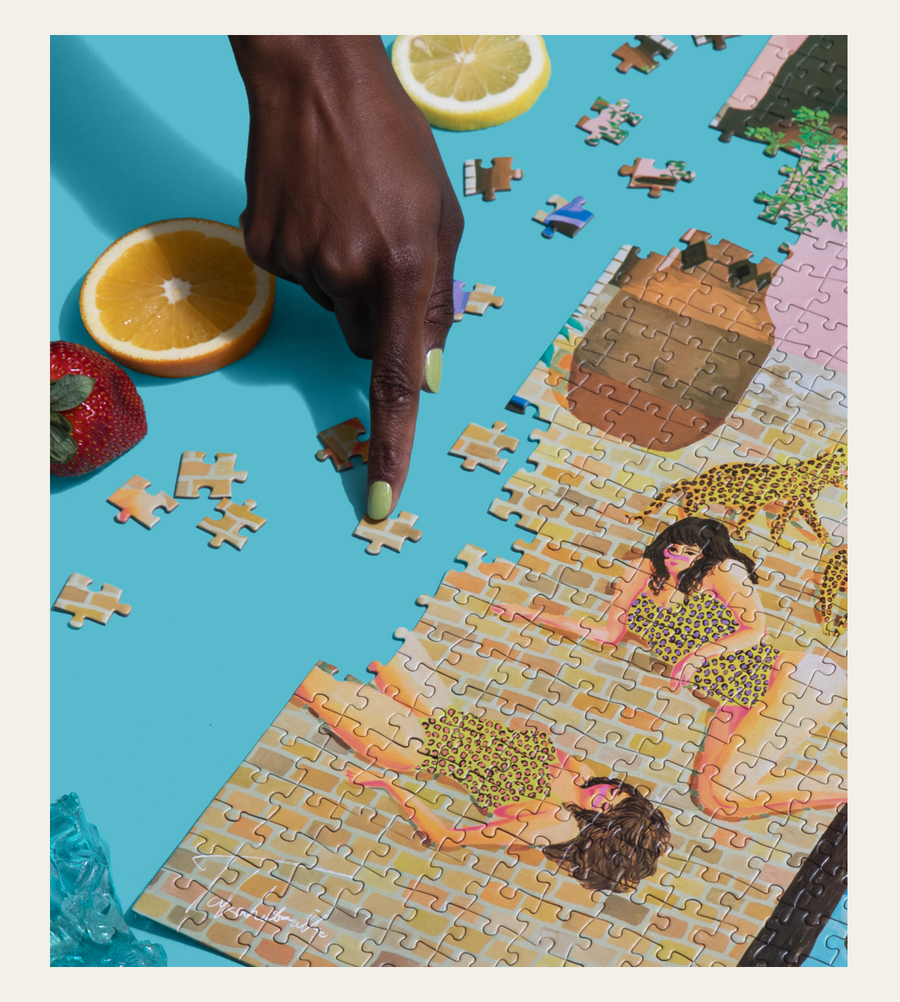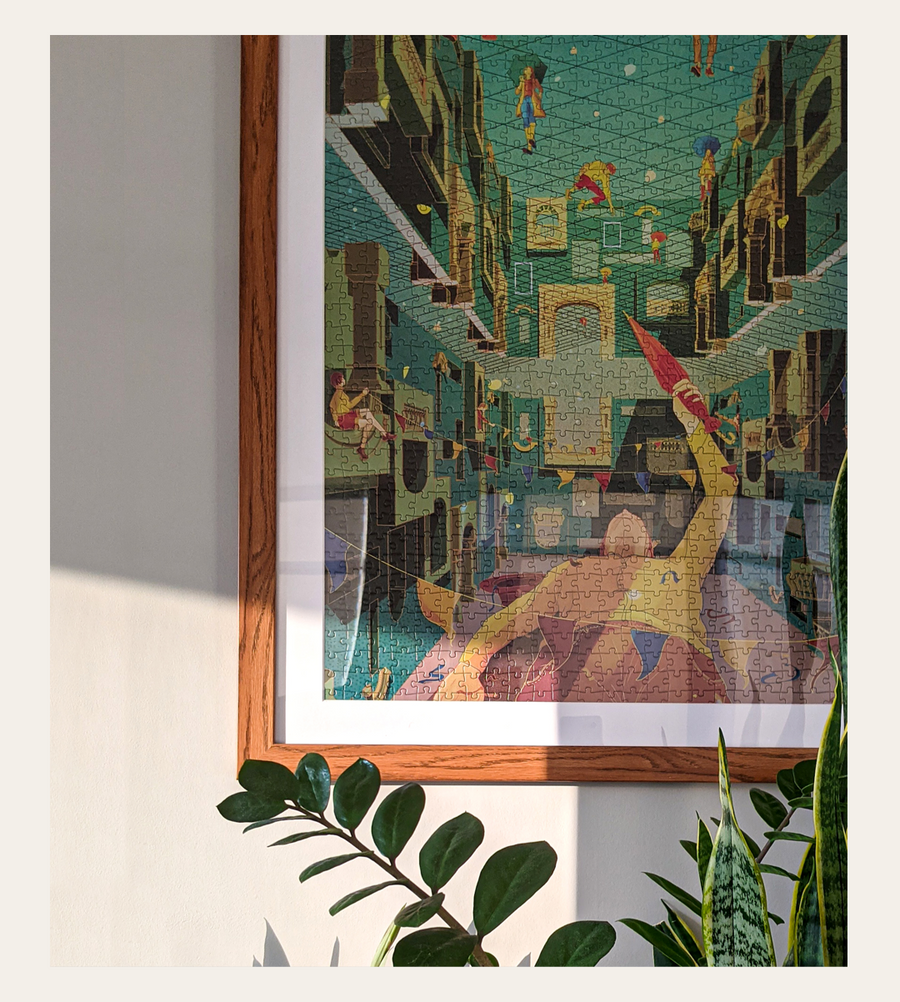 Sort it. Piece it. Frame it. Love it.
Our gallery-quality artwork is ready to hang and enjoy forever after you're done.

Our puzzle pieces are finished with a canvas-like linen texture that looks and feels like a masterpiece.

We're passionate about design and quality. You'll love the details of our high-quality prints on 100% recycled cardboard.
See our Instagram
Taco Truck
Rachel Jablonski