Practice Makes Perfect with Teddi Parker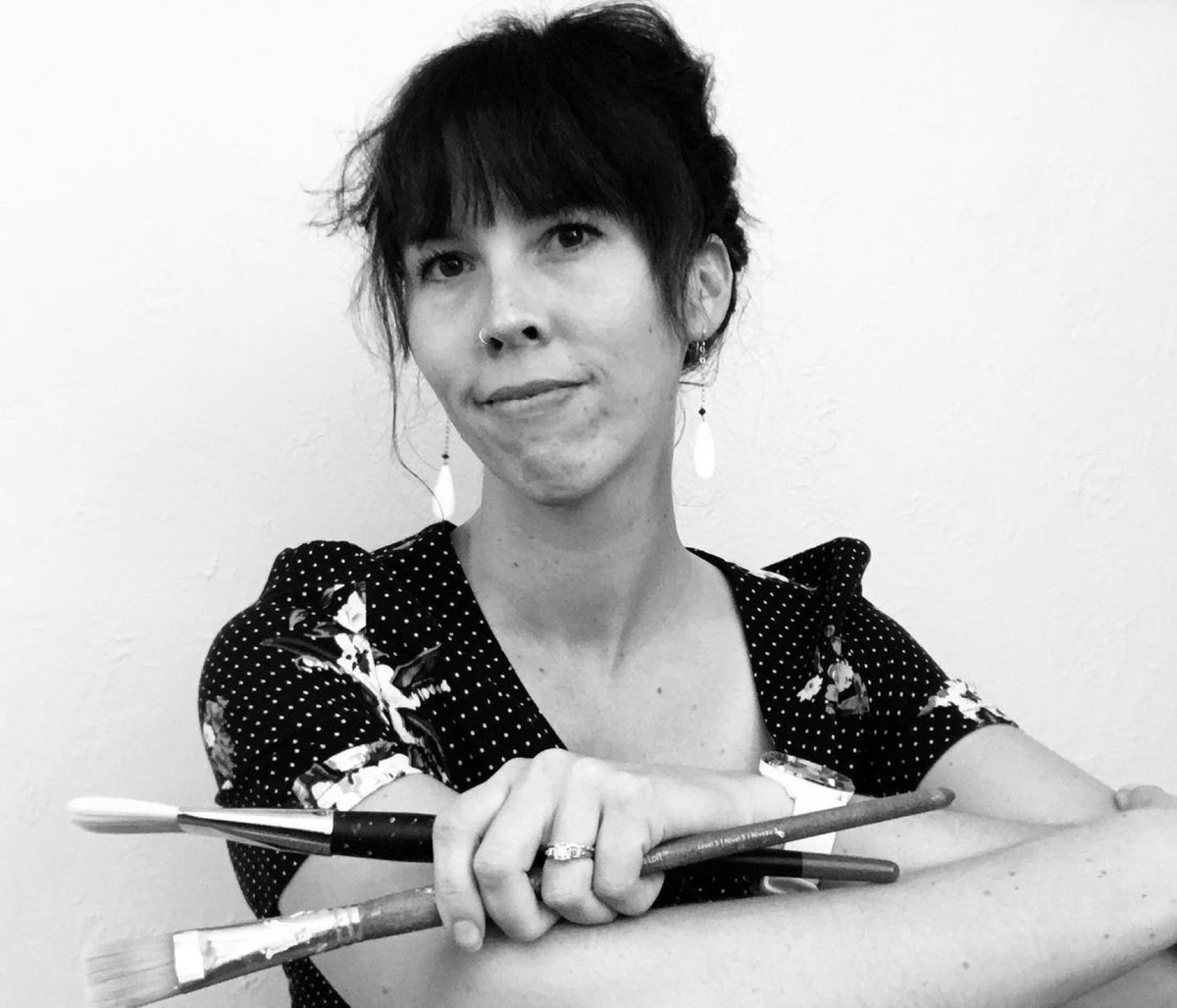 Teddi Parker has a way of making the everyday feel a little more special. With a particular penchant for painting shiny things, Teddi's loose, colorful, and painterly style injects liveliness into the most regular of objects. "When deciding what to paint, it's usually whatever I bought at the grocery store that week, or whatever's growing in the garden, or treasures I find at the thrift store… it's kind of random, but I have to be excited about it, or I won't want to paint it."



A completely self-taught painter, Teddi grew up in a creative household amongst a family of artists. Being surrounded by different materials all the time eventually got her to pick up painting as a hobby, but it wasn't until she discovered the Daily Painting Movement that she began developing her style and unique painting techniques. "I saw that artists were going small and painting every day. I knew I wanted to paint in that style, and I decided I was going to teach myself how to do it. That's where the growth really happened." The daily painting movement that Teddi is referring to is Duane Keiser's "A Painting A Day" strategy. Daily painters commit to creating a small painting (in Teddi's case, 8" x 8") every day and then post it online for sale. The idea here is that by painting small works every day, you're constantly practicing and picking up speed so that when you do create a larger piece, you're an all around better painter.
"...it's usually whatever I bought at the grocery store that week, or whatever's growing in the garden, or treasures I find at the thrift store… it's kind of random, but I have to be excited about it, or I won't want to paint it."
Teddi paints in a Painterly style, using big, loose brush strokes and citing Carol Marine, another daily painter, as one of her biggest inspirations. Referring to Marine's "islands to oceans" method of painting, Teddi usually paints the subject first (the island), then goes in afterwards to paint the negative space around it (the ocean). "[Painting in this way] allows me to feel really free, because you put a brush stroke down, and it might go over the boundary of the subject, but you can go back and re-carve out the subject with the background around it. I love how it looks. It's almost a paint by numbers style versus a building up of layers. I attack one area at a time."


This loose, painterly style results in a very challenging puzzle - Backyard Balloons is Goodfit's toughest puzzle yet. Up close, various sections look very abstract with brush strokes going every which way, but come together piece by piece to depict a bunch of shiny foil balloons glinting in the sunlight. Glimmers of light, pops of color, and directional brush strokes will be your guide. "I'm drawn to the light and the shadows and I think that's what makes it feel so glowy and dreamy," Teddi explains.


One of the biggest takeaways Teddi hopes her audience will remember is that applying yourself to a hobby every day is the thing that turns it from a pastime into a profession. "You are not going to believe this until it happens to you, but practice really does make you better. Once someone told me 'treat your painting as if you're learning a new instrument.' You have to do it every day. It's not just when you feel like it or when you have time. It's one of those things you're not going to believe until you do it."
View Teddi's body of work and shop her original paintings on her Daily Paint Works site.