Color in motion with DAMONXART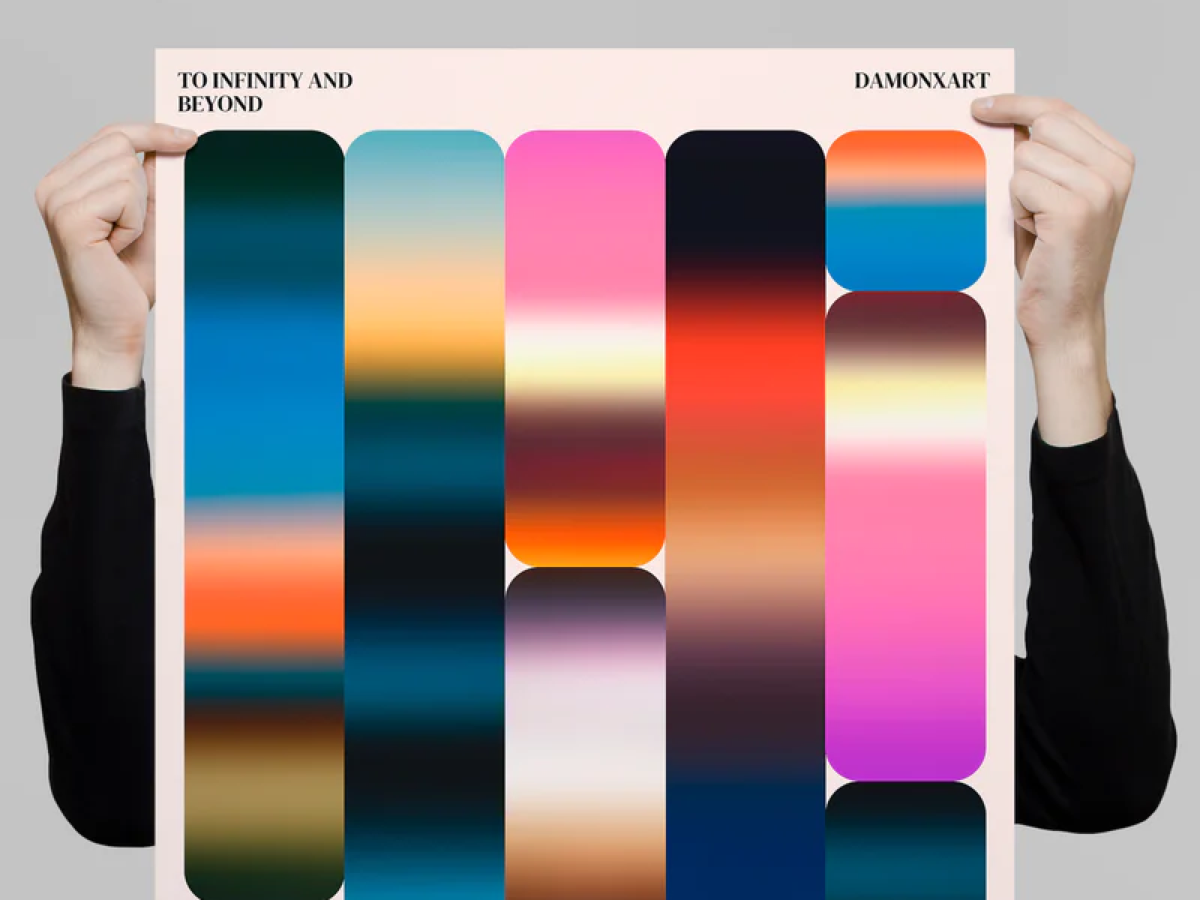 Twine by DAMONXART is a design lover's dream - a balanced, proportional composition of symmetrical shapes and gradients that exude a sense of movement and fluidity.

Inspired by nature, Damon uses an organic color palette for this piece, with warm shades of orange and yellow blending into cool blues and purples, creating a subtle and subconscious connection to the natural world around us. The gentle and seamless transitions between colors and soft, rounded shapes contribute to this puzzle's calming and serene effect, inviting you to immerse yourself in the tranquility of the gradient. And despite its symmetrical arrangement, Twine still manages to convey a strong sense of motion and change, which invites viewers to contemplate the beauty of simplicity and flow.


Damon's artistic process is evident in Twine - he often builds the color and composition of his pieces in his mind first, creating a mental prototype before bringing it to life digitally. Utilizing geometric shapes and layers of gradients, Damon's artworks challenge the viewer's perception, exploring the interplay between colors and the fluidity of nature.

Twine is specially designed to have large-scale, oversized puzzle pieces that makes it perfect for puzzlers of all abilities to take a moment to relax. Novice puzzlers won't be too intimidated by the low 208 piece count, and expert puzzlers will still experience enough of a challenge with Twine's symmetrical, mirror-image effect. The artwork's sense of balance and containment, combined with its movement and natural color palette, creates a calming and meditative atmosphere that encourages quiet reflection and contemplation.

DAMONXART is a Taiwan-based digital artist known for his captivating artworks that showcase the beauty and harmony of nature through the use of gradient and vivid colors. He finds inspiration in the natural world, and his works reflect his unique perspective on color and form.

As a digital artist, DAMONXART has built a significant online following, where he shares his works and engages with fans around the world. Check out more of Damon's work here.

Shop Damonxart's puzzle, Twine
Follow Damonxart on Instagram
Learn more about Damonxart's charity of choice, Plastic Pollution Coalition